New Year started with new wrap / shawl- warp, named "Amethyst Sky". 
Material is 100% cotton and mercerized cotton ( Mercerization is a treatment for cotton thread that gives yarns a lustrous appearance and strengthens them).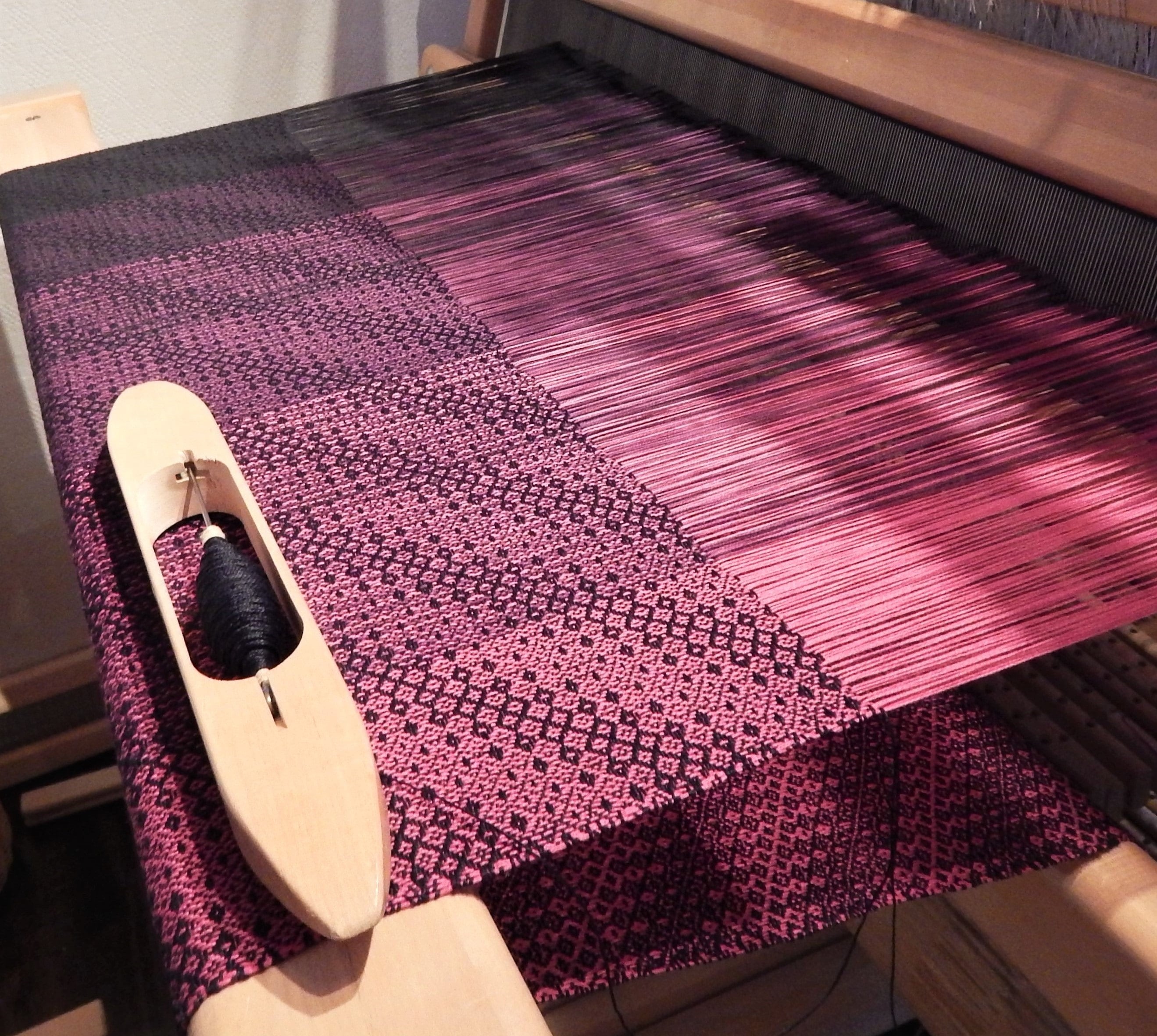 And one finished product is already available in my shop: Amethyst Sky
I also weave custom lengths and colors if needed.  
Contact me by message or email if you have any questions.