Construction of the fabric begins after, when the warp was winded and beaming on the loom..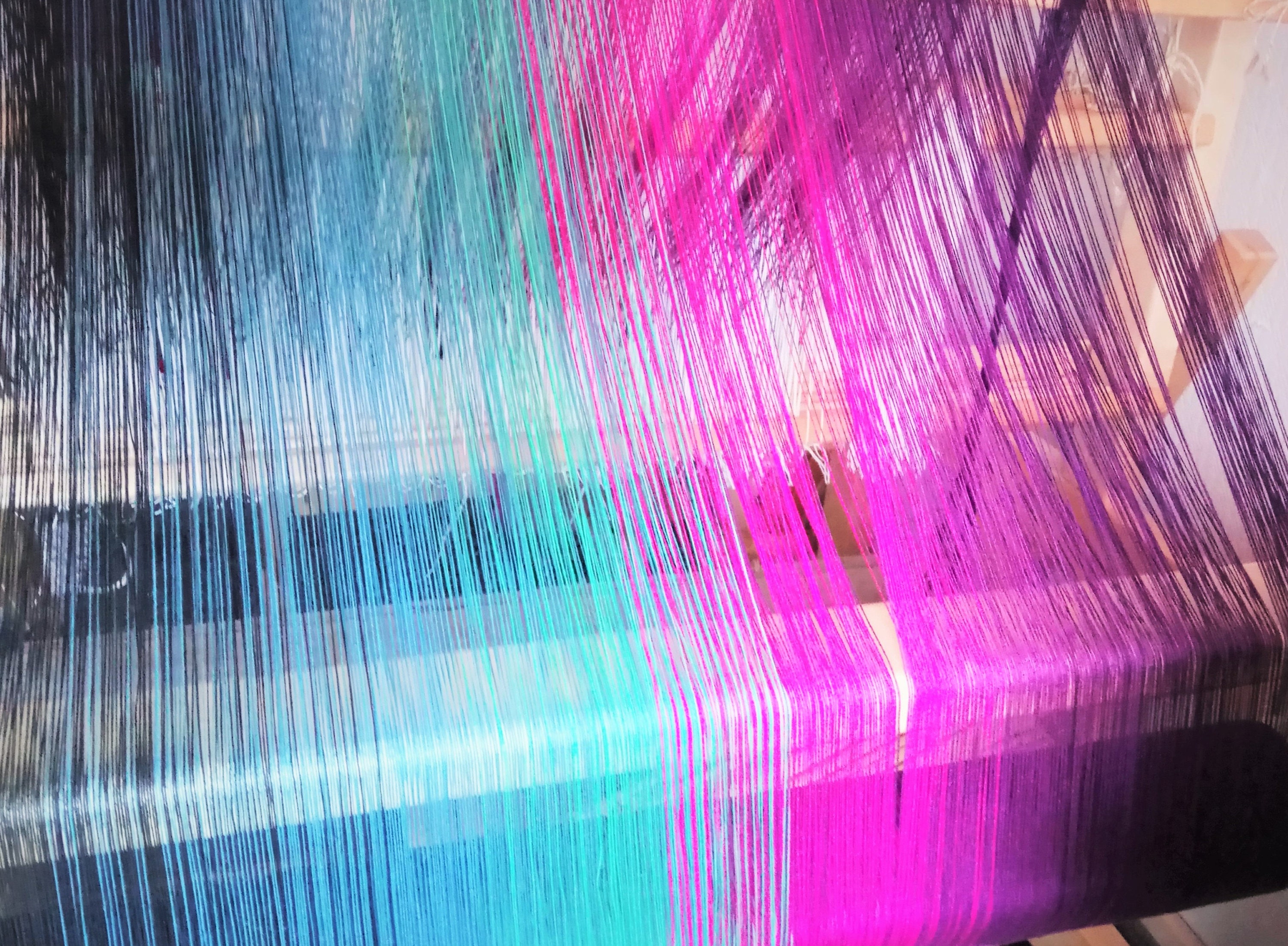 Then weaving can begin, this time I weave with black weft. (By the way, the colors of the yarns look a little different due to the light, but still it is same warp.)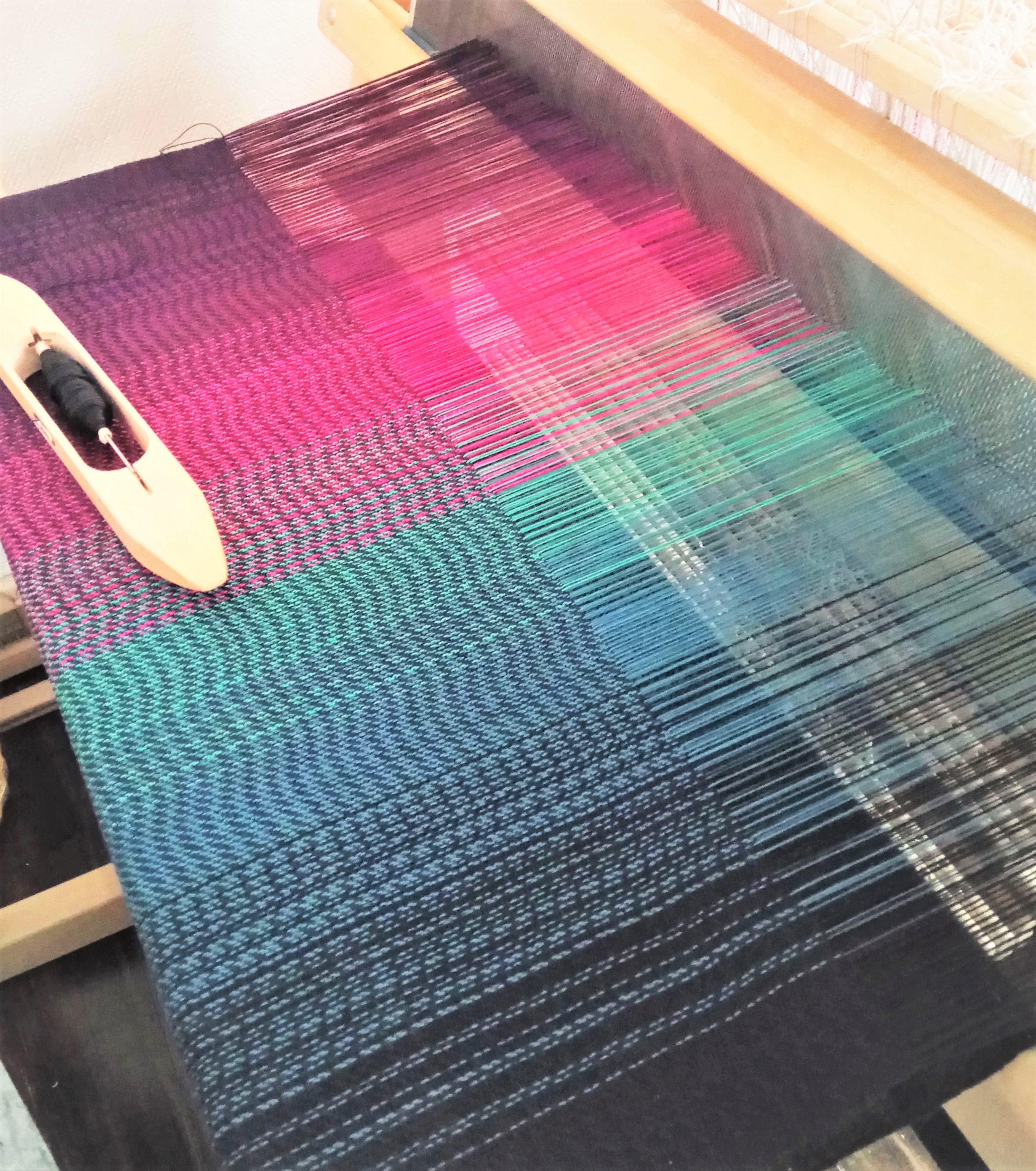 After weaving, I finishing the shawl with twisted fringes and then it is ready to go on the new home.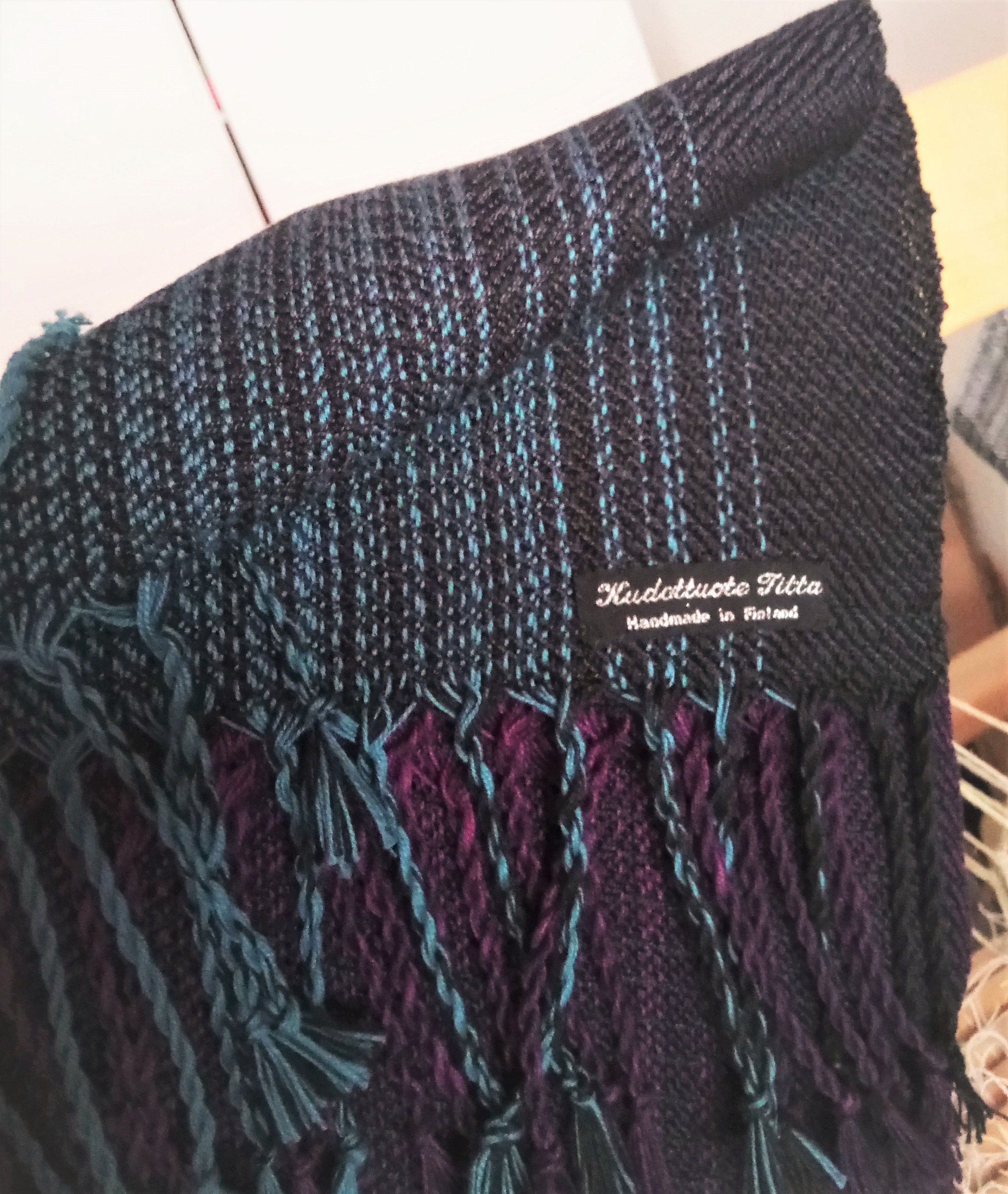 You can also order your own Polar Lights- shawls or wraps here: 
https://www.wovenproduct.com/listing/478064212/hand-woven-polar-lights-baby-wrap-shawl